Life insurance corporation of India has a variety of Unit plans, which provides very good returns, features & flexibility. LIC pension plus, SIIP, Nivesh plus & LIC's endowment plus are some of the best Unit Plans of LIC. 
Why you should buy LIC Plans?
Sovereign guarantee as per section 37 of LIC Act
Best Returns in market-linked plans. 
Guaranteed addition in Unit Plans. 
Tax Benefit on premium under section 80(C)
Tax free maturity under section 10 10(D)
LIC pension plus is a pure pension plan and one of the best Unit plans. If one chooses this retirement plan, then he will get many benefits from this plan. 
Age entry: 25 -70years
Max maturity age: 85years
Insurance: Nil
Policy term: 10-42years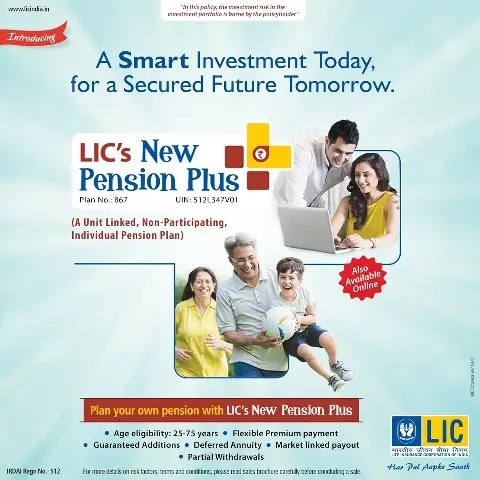 This is one of the best ULIP of LIC. It is suitable for all persons of all age group. 
Age entry: 90days -65years
Max maturity age: 85years
Insurance: depends on age. 
If age less than 55years then insurance will be 10 times of the annual premium. 
If age is then 55 years or more then insurance will be seven times of the annual premium. 
Policy term: 10-25years
Why you should buy LIC Unit Plans?
There are four to five points because which you should invest in LIC Ulips.
High Returns: LIC Unit Plans offers funds that have mixed exposure of equity and debt funds. 
Blue Chip Companies: LIC invests money in blue chip companies where LIC gets dividends and growth both. 
Liquidity: In the LIC Unit plan you will get lots of liquidity. There is a lock-in period of 5 years after that you can take your money anytime. 
Partial withdrawal: In LIC, you can withdraw your funds partially. 
Flexibility: In LIC unit plans, you have the option to choose the desired fund from growth, secured, balance, and Safe. 
Switching options: LIC Unit plans to offer 4 free switches where the policy holder can switch from one fund to another. 
How to buy LIC Plans direct from your home instantly?
Now all LIC plans can be bought online by just sitting in the comfort of your home. 
Basic information: You fill out the form and provide us with your contact information. 
LIC Staff will contact you: LIC will contact you and will reconfirm your requirement. 
Plan presentation: Based on the requirement explained by you, we will send you the plan presentation.
Paperless process: Once you finalize the plan, it will be processed via ANANDA. 
Policy Payment: The premium payment of the policy through ananda can be done online via credit card, debit card, net banking, UPI, etc. 
Policy documents: The policy E- receipt & E- the bond will be received in your email and the original policy bond will be sent to your address via India post.  
LIC's Top selling Policies