Blog post
Our featured Post
Posted by:blog-admin, December - 06 - 2014
This is a limited premium paying conventional With-Profits Endowment Assurance plan. The benefits and other details of the plan are given below.
BENEFITS:
The benefits payable under an inforce policy are as under:
a)    Benefits payable on death:
On death of the Life Assured during the policy term, the Death Benefit, defined as sum of  "Sum Assured on Death" and vested Simple Reversionary Bonuses and Final Additional bonus, if any, shall be payable.
Where "Sum Assured on Death" is defined as the higher of 10 times of annualized premium or Absolute amount assured to be paid on death i.e. 125% of the Basic Sum Assured.
This death benefit shall not be less than 105% of all the premiums paid as on date of death.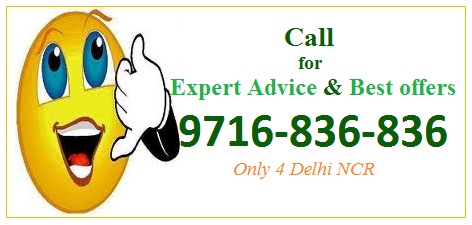 b)    Benefits payable on maturity:
On survival to the end of the policy term, "Sum Assured on Maturity" along with vested simple reversionary bonuses and Final Additional bonus, if any, shall be payable. Where Sum Assured on Maturity is equal to Basic Sum Assured.
c)  Participation in Profits:
Depending upon the Corporation's experience the policies shall participate in the profits and shall be eligible for simple reversionary bonus at such rate and on such terms as may be declared by the Corporation.
Final Additional Bonus may also be declared under the policy which will be payable on the expiry of the policy term or on earlier death, provided the policy has run for certain minimum term.
ELIGIBILITY CONDITIONS AND RESTRICTIONS:
For Basic Plan:
1)    Minimum Age at entry for Life Assured  : 18 years (completed)
2)    Maximum Age at entry for Life Assured :
Maximum Age at entry

   Term           (in Years)
  PPT = 8 years
PPT = 9 years

12

57

62

16

59

59

21

54

54
3)    Policy Term                                   : [12,16 and 21] years
4)    Premium paying Term                   : [8 and 9] years
5)    Minimum Basic Sum Assured       : Rs. 3,00,000/-
6)    Maximum Basic Sum Assured      : No Limit
The Basic Sum Assured shall be in multiples of Rs. 10000/- only.

Age at entry for the Policyholder is to be taken as age nearest birthday except for the minimum age at entry i.e. 18 years
 MODE OF PREMIUM PAYMENT:
The modes of premium payment allowable are Yearly, Half Yearly, Quarterly, and Monthly (ECS only or through salary deductions).
REBATES:
The rebates for basic plan are as under:
 Mode Rebate:
Mode                                             Percentage
Yearly mode                                 : 2% of tabular premium
Half-yearly mode                         : 1% of tabular premium
Quarterly and monthly mode        : NIL

High Basic Sum Assured Rebate:
Basic Sum Assured (B.S.A)         Rebate per Rs.1000 B.S.A
3,00,000 to 4,90,000                     : Nil
5,00,000 to 9,90,000                     : 0.50 ‰  B.S.A
10,00,000 and above                    : 0.75 ‰  B.S.A
 Click here to download the Ready reckoner of Table no. 830